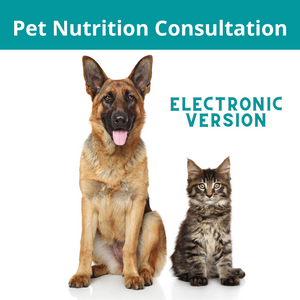 Do you have questions about what your pet should actually be eating? Have you been pulled in a million different directions while searching the internet for the best meal for your pet? Not knowing where to turn and who to trust when it comes to your pet's nutrition is unfortunately a very common reality for pet parents today.
We are pet parents who have unknowingly made mistakes with our own pets too when we relied on the internet, social media and traditional pet stores who sell mountains of kibble every month! We are a different breed of pet store and we don't talk to pet parents about pet food, we educate them on pet nutrition! Pet food and pet nutrition are not the same thing!
We have won the prestigious award of Best Pet Food in Regina multiple times! This is something we're very proud of because we go to great lengths in researching all of our products, educating ourselves on pet nutrition and learning from some of the most integrative pet nutrition experts in our world today! We then turn around and share all of our knowledge with Next Generation Pet Parents just like you!
We know not everyone lives in our city and not everyone who does live in our city can get to us. That doesn't mean you shouldn't have access to trustworthy, common sense information when it comes to caring for your pet and providing them the best nutrition you can! We regularly consult pet parents in our store and see amazing results when their furry family starts eating a diet that's based on nutrition versus based on marketing puffery the big pet food manufacturers want us to believe. We are on a mission to extend the lives of pets through nutrition and draw back the curtain on the pet food industry so pet parents can know with confidence, they are doing the absolute best for their furry family!
We have three options our customers can access from the comfort of their own home to better understand how to provide a quality diet for their pet which will allow them to thrive from their food versus merely survive from eating feed. We educate pet parents with a common sense approach and make the information not only relatable, but retainable so you can immediately implement what you've learned and start improving your pet's overall health and well-being!
Pick Your Consultation
Electronic Consultation: We offer an electronic version of our Pet Nutrition Consultation, which is a downloadable file that you receive upon completing your check out. It is not specific to your pet or the food you are feeding, however it is loaded with great suggestions on how to improve your pet's overall diet and extend their life through nutrition!
Coming Soon! Phone Consultation: Our phone Pet Nutrition Consultation allows you to not only learn about your pet's specific nutrition, but also allows you to ask any questions you may have! To request a phone consultation, we will require information you provide on our easy to complete pet nutrition assessment. Once we've received your request, we will dig in and provide you with our recommendations for improving your pet's diet and overall health and wellbeing. We will then make an appointment with you over the phone to review the information and share our recommendations. Upon completing the phone consultation, we will send you an electronic copy of our recommendation that you can reference in the future!
Coming Soon! Detailed Consultation: Finally we offer a detailed Pet Nutrition Consultation that is done over the phone, allowing you to ask all your questions and also includes a detailed assessment of your pet's current diet so you can know exactly what's in your pet's bowl and how you can immediately implement positive changes to extend your pet's life through nutrition. The detailed assessment not only includes our recommendations for improving your pet's diet, but also a detailed breakdown of your current food. In order to complete this consultation in detail, we will work from the information you are asked to provide through our easy to complete nutrition assessment. Upon receiving your request, we will get right to work putting together a recommendation specific to your pet and compiling the detailed information on the food you are feeding today. We will then contact you via phone to review our recommendations and the detailed assessment of your current food.
All of our consultations include supporting documentation that is sent to you electronically so you can reference it when you need it and share it with your family to make sure everyone in the household knows what's best for your pet!
Don't be kept in the dark any longer when it comes to your pet's nutrition! We are here to help pet parents make the most informed decision possible when it comes to the health and nutrition of the family members who don't get a say in "what's for dinner". It's time they had a say and with our guidance, you'll be able to prepare a meal your pet will love and look forward to every day!